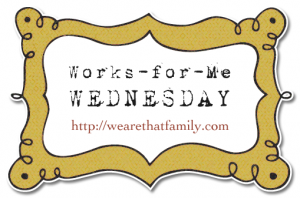 I've learned a few things these last few weeks without a dishwasher. I never quite realized how many cups my kids went through until I had to painstakingly wash every.single.one. Even now that my dishwasher is fixed I feel like I need to reign in the cup situation since it's just out of control. I have 3 kids that eat 3 meals a day plus 2 snacks, all with drinks. Mr. Wright and I usually use 2-3 cups each a day also, adding up to a mind boggling 20ish cups PER DAY. I'm not a huge fan of doing dishes obviously, so if I let them stack up for 2 days then that's almost 40 FREAKING CUPS. And yes, we have that many cups. Sad, isn't it!?

A few weeks ago (in the middle of the dishwasher crisis) I was inspired my my friend who decided that every day each kid would get ONE cup. I had no choice but to apply it to our family too. I let the kids know that after each meal it was their responsibility to put it in the sink so I could rinse it out to reuse it later. We use plastic disposable 'party' cups so that I could clearly write their names so no one would be confused or passing blame. Every(ish) night I wash the cups just like real cups and put them back in the stack to get used again. I have about 3 cups for each kid since I suck at doing dishes (and sometimes enforcing the "put it in the sink" policy) but even then it cuts down on total cups.

Yes, I wish that we could be a normal family and reuse real cups, or I could keep up with that crazy amount of cups. Yes, I know that disposable cups are bad for the environment, but if I reuse them as long as they hold up I figure that it's better than running a full 'all cups' load of dishes every night. But for now this, and my sanity, Works For Me.